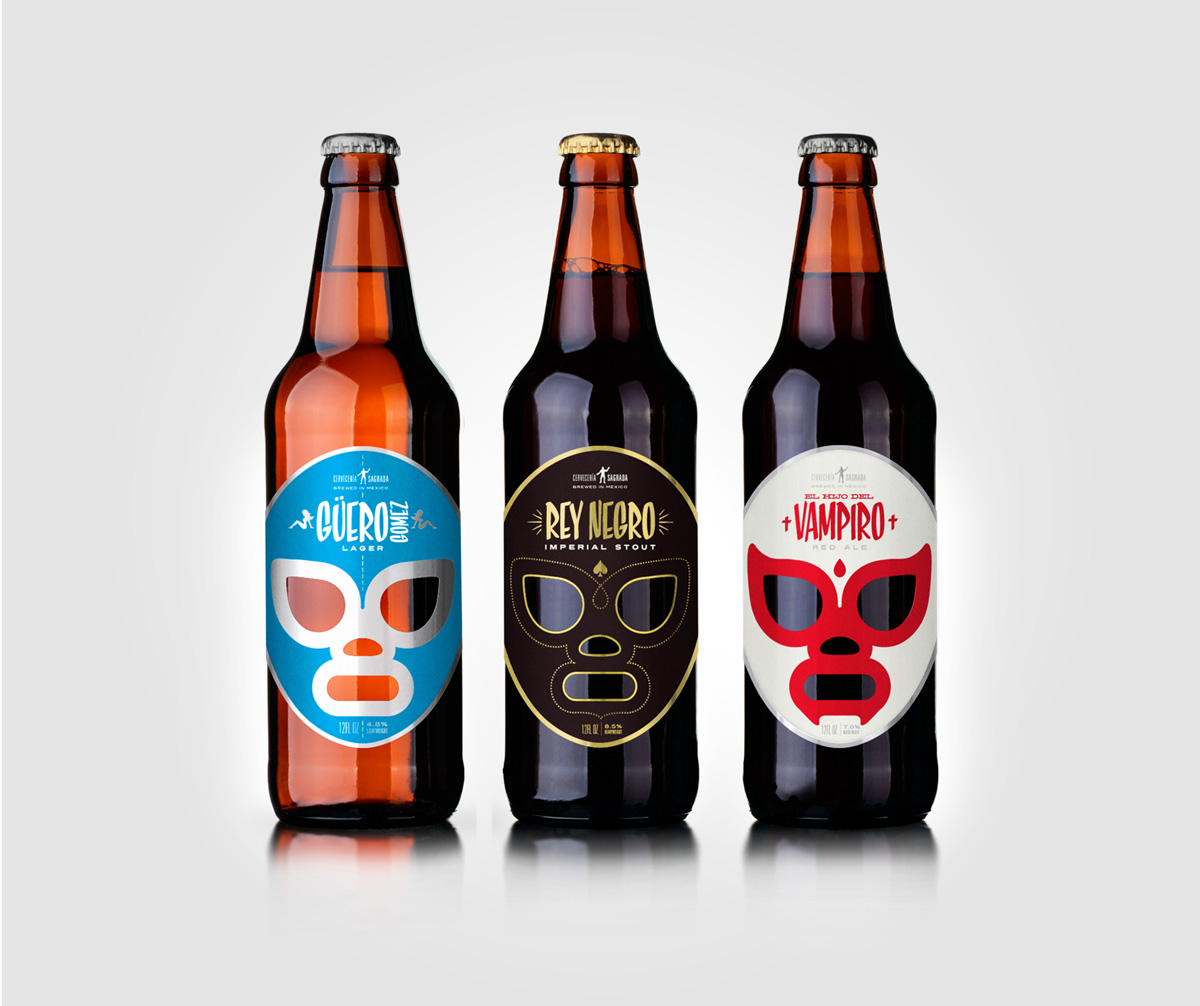 March 18, 2015
Trends in Craft Beer Labelling
With the rise in craft beer brands over the past couple of years we've seen certain trends start to emerge, particularly when it comes to beer labelling practices. With over 100 craft beer brands now on the New Zealand market, and craft beer making up only 2% of the domestic beer market, having a beer label that stands out and is attractive to consumers is more important than ever.
Craft beer drinkers aren't your regular beer drinkers. According to numerous consumer studies your typical craft beer drinker is in the covetable 25-34 year old demographic, and part of what makes craft beer so attractive to this demographic in particular is the huge variety and niche branding of these beers. Craft beer drinkers are even clocking up their tastings on apps like Crafty.
There's nothing more important to branding than the way your product presents to the consumer when they have it in hand, and creating a great label that's memorable and stands out on the beer shelves is just one way to do that.
Apart from the usual elements of colour and size, craft beer labels have a tendency to push the boundaries of acceptability in terms of their unconventional graphics, textures, and language. Like The Burleigh Brewing Co.'s English 'session beer' My Wife's Bitter.
Glass bottles are the crowd favourite when it comes to beer more generally, especially homebrewers, and label-wise there are a lot of options for your beer.
Simple variations in shape, size, and placement can change the way a consumer sees your beer.
Craft Beer Names
The most successful craft beer brands tend to have an interesting and unique backstory that connects with local flavours or ingredients, as well as the local geography and culture. Think of local brewers like the Garage Project, taking their name from the former derelict Aro Valley service station they repurposed as a brewery, or the Leigh Sawmill Brewing Co. a former industrial icon.
We also like to name our beers after animals here in New Zealand – and we really like to name them after birds – but we also enjoy the odd pun or cheeky title. Have a glance over the beer aisle at your local supermarket and you'll soon notice some themes start to emerge:
Variations of Dog
Where a dog is a man's best friend, a beer is perhaps his second. Numerous breweries are labelling themselves and their beers after their favourite companion.
e.g. Parrotdog Brewery have the Bitterbitch Pilsner and Bloodhound Red Ale; and Raindogs Brewing Co. the Eagle vs. Dog Pilsner.
Geographic Location or Novel Local Landmark
As Kiwis we're proud of our short but colourful history, and this carries through into our beer naming.
e.g. Garage Project, The Bach Brewery, Leigh Sawmill Brewing Co., Invercargill Brewery
The Namesake
Like any good industry we like to name things after ourselves.
e.g. Mike's, Emerson's, Cassell's and Sons
The Hyperbole
We also love to get people excited before they even have a chance to taste our beer.
e.g. Epic; Panhead Supercharger; Tuatara Double Trouble
The Pun
There's nothing better than a good pun. We even nicknamed our Capital City with one.
e.g. Mac's Hop Rocker, Brew Moon's Amberley Pale Ale (Amberley is near the North Canterbury brew house) and Hophead IPA.
Naming Your Brew
Naming your special brew can be tricky but the internet is here to help! There are plenty of random name generators out there, like this one, that can help you decide on a name. Or there's always the trusty infographic:
http://beerstreetjournal.com/use-figure-craft-beer-name/
Getting Your Craft Beer Label Right
Unlike many other industries it isn't about staying on trend or even ahead of the curve when it comes to labelling craft beer – simplistic designs (like these stunners from Three Boys Brewery) get as much traction as the bold and the beautiful (like this glow in the dark label from Tuatara). With such an array of breweries the craft beer scene is highly competitive but it allows for brewers to go 'left field' with their branding and individual style to really make their mark.
The packaging needs to do the talking and nailing your label design is the best way to ensure it's going to be heard.
Additional Reading/Video