Wine labels are one of our specialities. We produce labels for a range of top New Zealand wines from small vineyards to international best sellers.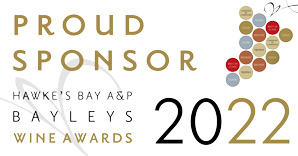 Printing Wine Labels that leave a lasting impression
Creating a memorable Wine label for your range is essential if you want people to take notice. Label & Litho love seeing the creative ideas our clients come up with, and wine labels are one of our favourite label types because of the variation between each range.
Our goal is to help your ideas become a reality so get in touch with your designs, and our wine-labelling experts will be able to make sure they fit within all regulations.
Flexible Wine Label Printing Solutions
If you don't have the budget or need for a large run of wine labels, Label and Litho can produce cost effective small runs and can even mix multiple varieties/kinds (provided the labels are the same size) in the same run to ensure the best possible price.
Despite a small run, you'll still get label quality that's every bit as good as the biggest New Zealand wine brands – at unbeatable value.
The latest equipment and expertise for any Wine Label project
Depending on the complexity and size of your project, we'll determine whether a digital or traditional printing method is right for you. Our presses are world-class and our staff know exactly how to achieve the result that you're after.
Whatever the Wine you're labeling, how many colours involved or the quantity required, our wine labelling services of conventional and digital print offers a level of flexibility and quality never before seen in New Zealand.
Wine Label FAQs
Q: What is the minimum run for wine labels Label & Litho can offer?
A: 500, but get in touch for specific details on this because we do have some flexibility and we can mix varieties in the same run (provided the labels are the same size) to increase the total quantity being run.
Q: I have a complex wine label design idea. How many colours are available?
A: With our digital printing press, there are few limitations with colours and design. Our team will work closely with you on producing the wine label of your dreams.
Q: How much do you charge per unit or run of [x] wine labels?
A: As every project is different, it's best you contact us for a quote so you know exactly what to expect.
Further reading