August 12, 2014
Why not print your own beer labels?
Craft Beer Capital
There's no denying Wellington is the Craft Beer Capital of New Zealand, and perhaps in the world! With over 10 breweries in the region, the capital has really made a name for itself. Each brewery has created its own personality, taste, methods of brewing and most importantly beer labels! Beer lovers region wide are rejoicing at the plethora of beers on offer. But it doesn't stop there.
Proud to sponsor the 2014 Beer Awards
Label & Litho are proud to be a sponsor at the 2014 Beer Awards, being held Thursday 21 August at Shed 6, Wellington. We will be especially excited to see some of the breweries we print beer labels for, winning awards.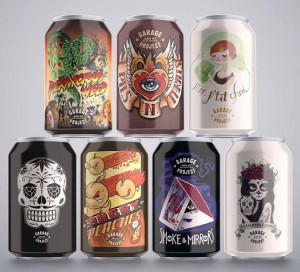 Print your own beer labels!
We believe to stand out from the crowd, your beer labels need to create a point of difference (apart from your delicious beer)! The team at Label & Litho are happy to help with design suggestions and the printing of your beer labels. We are not restricted by size or colour, so neither are you! The only restriction is your imagination. To get some inspiration, check out some of the work we did with Garage Project. Garage Project was one of the first breweries we printed labels for, and if their beer labels don't get the creative juices flowing, we don't know what will!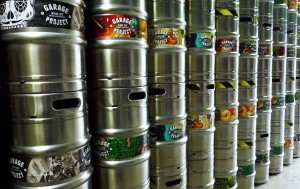 Why print beer labels?
If you're thinking of getting into the brewing industry and selling your product, a beer label is the finishing touch. And an important one at that. A beer label is a walking (or carried) advertisement for your product. It speaks on your behalf and portrays what kind of beer is within the bottle (or can) (or keg!).
If you've got some cool, creative beer label ideas that you would like to make a reality, don't hesitate to drop us a line and find out what we can do for you!