May 8, 2014
Everything you need to know about printing labels with a pre-inserted RF tag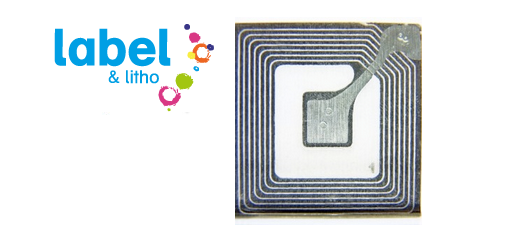 RFID, or 'radio frequency identification' tags are a brilliant product for all kinds of purposes, including helping to prevent shoplifting. RF tags don't need to be visible – they transmit a radio frequency to a sensor that pick up electromagnetic fields at short ranges, even if they hidden in a label.
If you use a snapper card to pay for your bus rides, or if you had one of the Air New Zealand ePass tags on your phone (before apps took over) to scan your boarding pass, you've used RFID tags. Now you can get an RF tag pre inserted under your printed labels.
How do RF/RFID labels work?
Known by many a name – RFID, RF tags, RF labels, radio frequency tags; RF tags/labels have many other cool, fun applications. In fact, the possibilities can be endless as far as usage goes – it comes down to how you can apply, manage and benefit from the technology. So what exactly is RFID technology?
Much like a barcode, an RF tag or label is scanned by an RF scanner, which allows it to pass data on to that scanner. Because they use radio frequency rather than an image, you don't need to be as precise. The data scanned can be anything from a product identifying number, pricing info, a boarding pass number or livestock numbers. The scanners generally have to be at pretty close range to pick up the signal, however battery powered tags can have ranges of hundreds of metres. So, armed with a scanner and RF tags on your products, the possibilities are great. 
What are some creative uses of RF labelling?
In New Zealand, RF tagged labels are now being used to help prevent shoplifting, with RF tags setting off store alarms when a product is being shoplifted.
The tags that we supply are high quality, moisture proof and microwave safe – and they can be integrated into any label. The RF tags are engineered to safely deactivate at the checkout when the barcode is scanned in the process of any normal transaction.
With tags not needing to be visible, they can be read from inside cases, boxes or other containers, and of course under labels.
Stop your profits walking out the door. Label and Litho rf tagged labels are available for immediate delivery. 
How to get RF labels on your products
Label & Litho is New Zealand's only printing company that can insert an RF tag under your printed label, making it a super simple process to protect your product from the chance of theft. If you'd like to incorporate RF labels in your products, don't hesitate to get in contact!