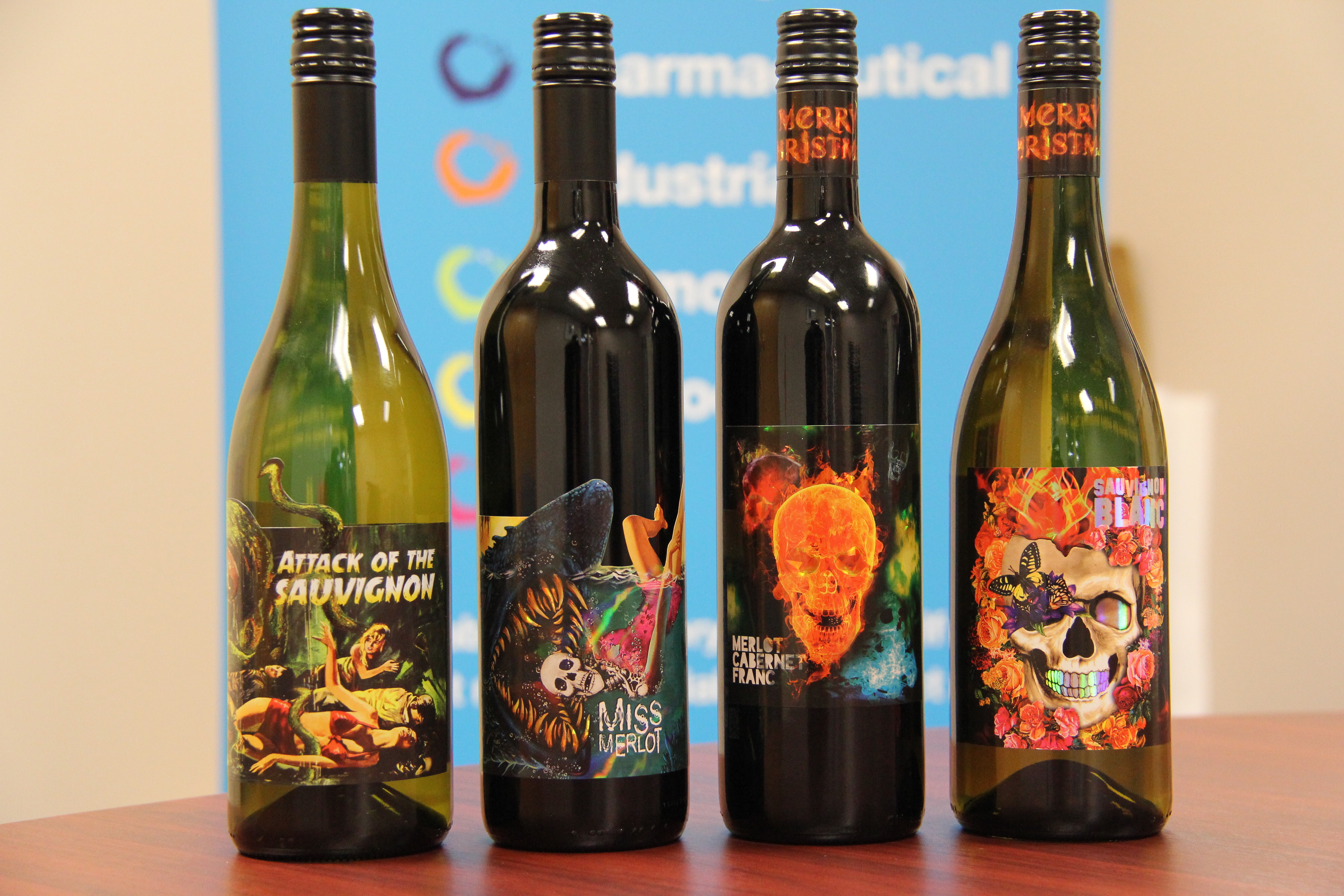 January 7, 2014
Creative wine labels – can you top these ideas?
With a successful festive season slowly petering out, there's one type of label that's really on our minds – wine labels! Perhaps it has a little something to do with our recent attendance at the Air New Zealand Wine awards where we were proud to sponsor the Sauvignon Blanc trophy.
It provided a great opportunity to brush up on our wine tasting terminology and really enhance our vocabulary. We're so enamoured we're thinking of incorporating it into our own communications:
Label & Litho provide a rich bouquet of complex label solutions, helping customers and consumers feel connected to the true varietal character of the product and leave a lingering impression.

While the labels themselves are flat, their essence is in fact overflowing with ponderous elegance and powerful notes. No reticence here, our labels are well balanced, with both full bodied finesse and supple delicacy.
If only everyone talked like that.
In all seriousness, though, the other thing we found whilst mixing and mingling with viticulturists and tasters alike, was a huge amount of assumptions relating to wine labels. Whilst discussing some of our more creative label formats, some were surprised that not everyone stuck to the traditional shape, size, colour or style.
Rules for wine labels – don't be afraid to bend them
Whilst wine lovers really enjoy stumbling across something new and great, there certainly is a huge amount of apprehension about breaking from the mould and trying something new. After mulling over the topic for a while, we came to the conclusion that a lot of the apprehension was related to the fact that there are so many regulations in the industry, and wine labels do not escape the bureaucracy!
We're big fans of creativity at Label & Litho, and wine labels are one of our favourite ways to express it. The last thing we want is for the creative hopes and dreams of any designer to be stifled, so get in touch with your wackiest ideas, and our wine labelling experts will be able to make sure they fit within all the regulations so you don't have to worry – we know them inside out!
For some inspiration, here's a recent example of our personalised gift wines:
Some great ideas from across the globe to get you started
And for an extra bonus, here's an album of some of our favourite wine labels, internationally. Don't be afraid to branch out, though there may be one or two things beyond our limits…
Did you know:
A "Balthazar" is the official term for a 12 Litre wine bottle. It is the equivalent of 16 regular sized bottles.
If you're thinking of producing one, we can also print appropriately sized labels! Get in touch to discuss any requirements you may have.