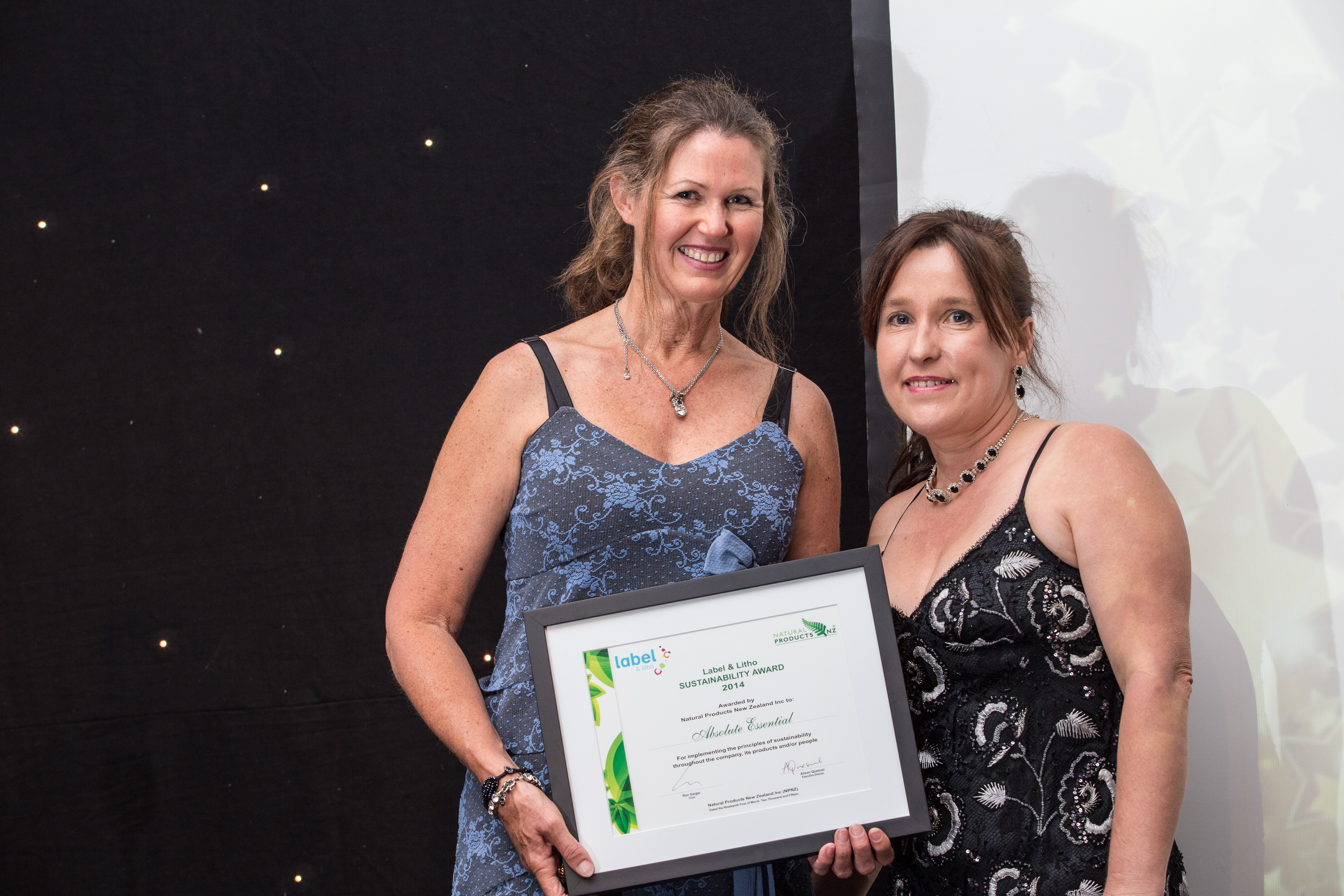 April 7, 2015
Label and Litho sponsor Sustainability Award at NPNZ Summit
Label and Litho recently sponsored the Sustainability Award at the 14th annual Natural Products New Zealand Summit in Rotorua. The Summit attracted natural product makers from across New Zealand, including the likes of Go Healthy, Good Health and Oxygen Skincare. Natural Products New Zealand aim to represent New Zealand based manufacturers invested in producing natural products, functional foods, complementary medicines, cosmeceuticals and nutraceuticals industries.
This is the fourth time Label and Litho have sponsored the awards, and our director Camilla Welch was on hand to present the award to 2015 winners Absolute Essential.
Judging for this category is based on five core principles of sustainability in business:
Maintaining and, if possible, enhancing your people's quality of life
Enhancing economic vitality – essential to sustainability
Promoting social equality and mutual partnership
Maintaining and, if possible, enhancing the quality of the environment
Using a consensus-building, participatory process for decisions
Camilla said that when judging the entrants for the Sustainability Award, "we take into account these five factors as well as the business' overall commitment to sustainability in the New Zealand market, which brings its own unique challenges and quirks – and this year Absolute Essential fit the bill".
Absolute Essential are a family-owned business based out of Muriwai Beach near Auckland for the past 26 years. Absolute Essential are leaders in medicinal grade therapeutic plant oils, who have recently expanded into the international marketplace.