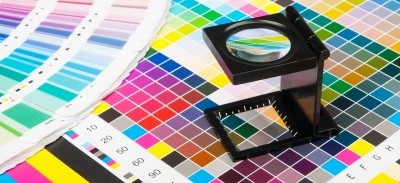 February 27, 2014
Why we love label printing
Towards the end of last year we we're incredibly delighted and fiercely proud to be awarded the Sustainability Award at the Hutt Valley Chamber of Commerce Business Awards. Sustainability is something we have worked really hard toward, and often comes as a surprise to people we encounter. In printing labels, we obviously use a larger quantity of resources and materials. Rather than accept this as a given, it has actually motivated us to work even harder to minimise our environmental footprint and take care of our precious resources.
In 2006 we joined Landcare's EnviroSmart programme, achieving the Enviro-Mark Gold certification in 2008. The programme conducts annual audits to ensure we maintain our commitments to improve resource efficiency in label printnig and reduce waste and the use of energy, water and raw materials. If you'd like to know more, check out our environmental policy.
In the process of being nominated for the award at the Hutt Valley Chamber of Commerce Business Awards, our very own Camilla Welch was interviewed and told the crowd all about what we do and why we love it! She also gives some great advice about sustainability: it's not just about being green, it is about having a fully sustainable business model. Here's what Camilla has to say about the awards:
And the unofficial story?
Work and play occasionally become a little intertwined at Label & Litho. Here's a bit of fun we had making a video for the competition in the 2011 Awards – we made it to the top 5!
At Label and Litho we are passionate about the label printing work we do, as well as doing it in a sustainable and responsible way. On of our favourite parts of the job, is finding out what our customers are passionate about, and turning that passion into absolutely fantastic looking products that jump off the shelves.
We'd love to hear about what you are passionate about – send us an email today and let us know what you love, so we can help your customers love it too!