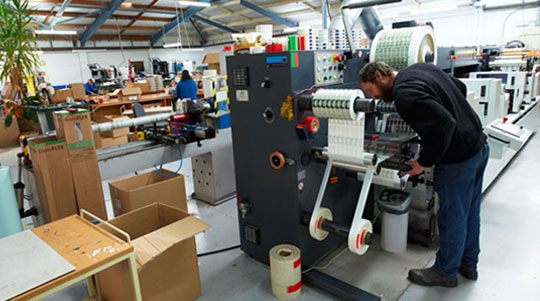 September 26, 2013
It's easy to move to Label and Litho
If you're already with a label supplier but are looking for better value, quality and reliability, why not move to New Zealand's favourite label providers – Label and Litho?
We have both conventional and digital label printing capabilities, so we can help you migrate to Label and Litho seamlessly without interrupting your label supply.
It doesn't matter if it's blanks, barcodes, complex designs, pharmaceutical labels, foiled labels, or embossed labels because no label project is too much for us.
Finding out your label printing requirements
When you come to Label and Litho, we get all your label requirements up front to ensure you get the best possible product from the beginning.  Everything down to whether the label is removable or not and what temperature your product is stored at will be taken into account before we print your labels.  And if you have had the labels printed before show us because we may be able to offer easy suggestions to make it better.
Product Shape We need to know the size and dimensions of your product and whether it's straight-edged or tapered.  This is crucial to printing the perfect label.
Preferred Finish There are factors that can determine whether to go matte, gloss or overlaminated – such as your overprinting requirements.
Surface Type We choose the right stock with the right adhesive for the right surface, so we need to know what surface your label is going to be applied to – glass, plastic, board, etc.
Working with Label & Litho
We believe that creating the perfect label is a team effort. If you work with us we'll make sure we get to know your product completely and assist with all aspects of your labelling.
If you have had issues with labelling in the past tell us so that we can resolve them for you. We want to form a great working relationship with you because your success is ultimately our success!
We'd love to hear from you! Give us a call on 04 568 3696 or send us a message with your enquiry and we'll get back to you as soon as possible.